Traditional Semi-Dry Screed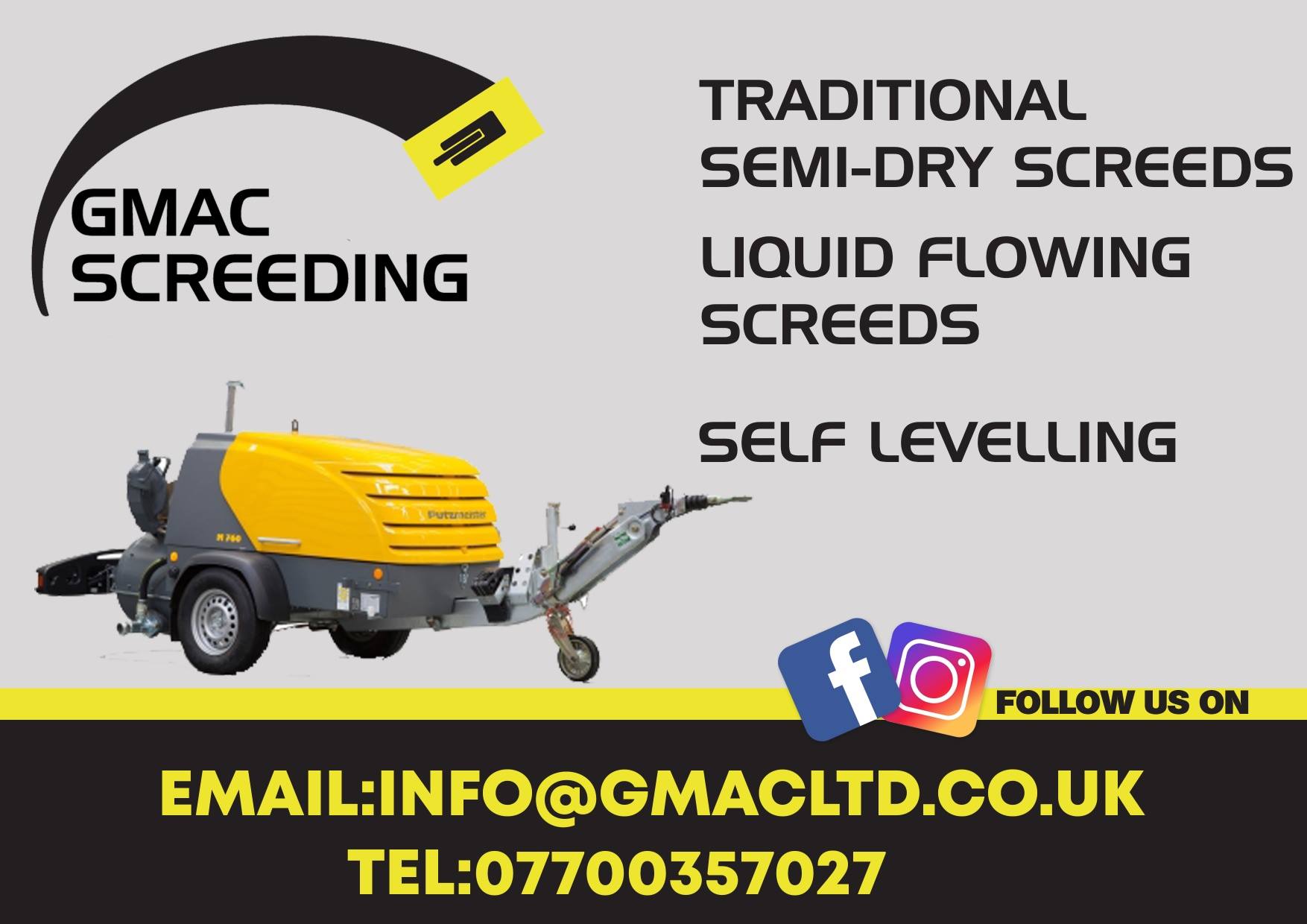 The key to a strong & reliable floor is a quality screed that will deliver the strength required to meet the Category A or BRE screed test standards (as per BS 8204-1), and which will do so quickly in order to allow for the speedy installation of final floor finishes.
We use RonaCrete 8 day overlay When required
Our RonaScreed 8 Day Overlay screeding additive is used to quickly reduce the level of retained moisture within the screed allowing floor coverings to be laid over the screed much sooner than with conventional screeds.
RonaScreed 8 Day Overlay gains strength quickly, permitting early access by following trades.
RonaScreed 8 Day Overlay promotes rapid drying and early laying of floor coverings such as sheet vinyl, tiles and other materials including the range of RonaFloor Epoxy and Polyurethane coating.
Rapid drying—can receive floor coverings such as vinyl, tiles and carpet after 8 days @ 50mm thick and 15 days at 75mm
Will accept foot traffic after 24 hours @ 20C
Liquid admixture disperses quickly in the gauging liquid
Compatible with underfloor heating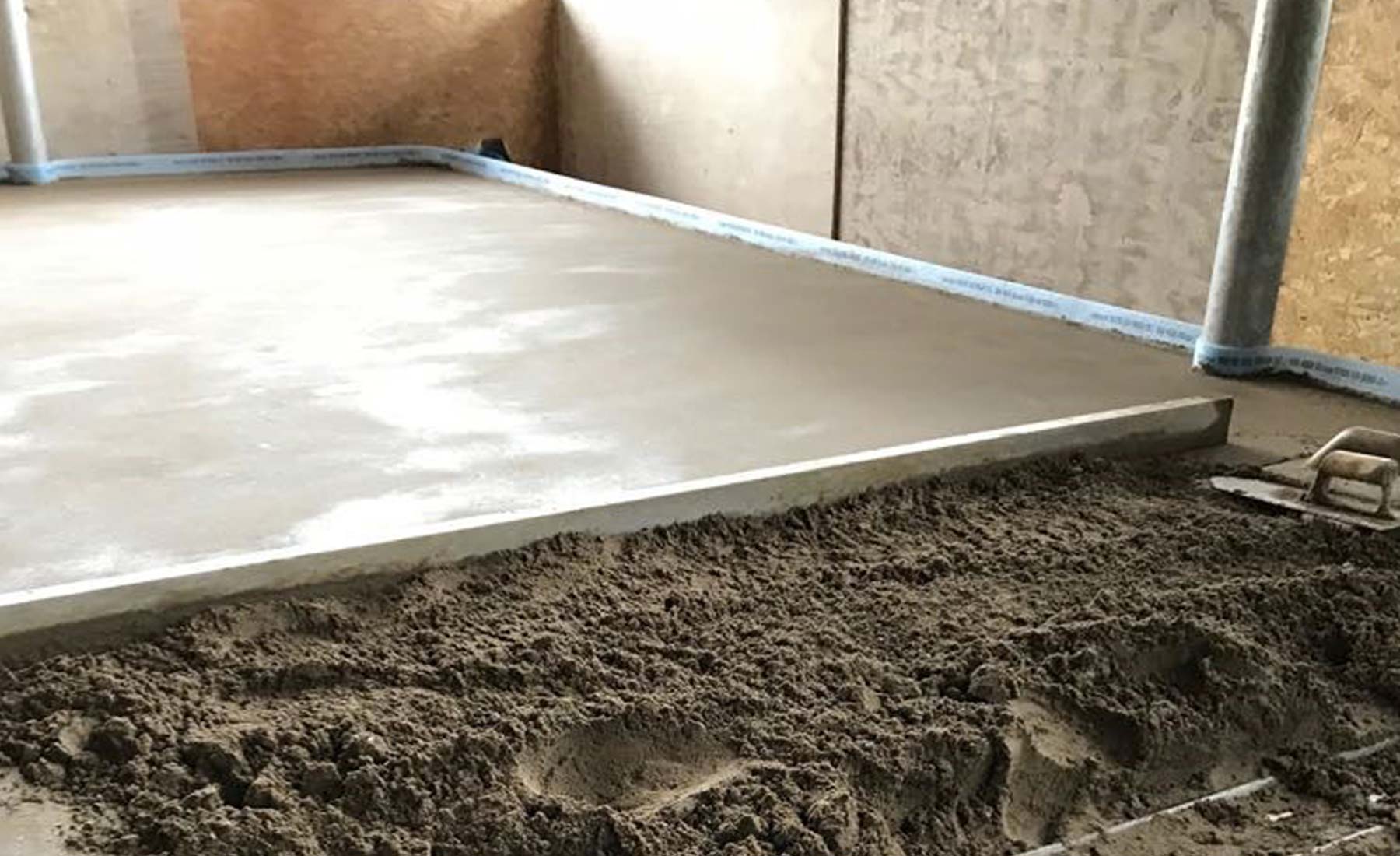 CEMFLOOR LIQUID SCREEDS
We Are the Jerseys Sole Installer of Cemfloor Products
Cemfloor Offers A Number Of Benefits For The Domestic User Over Alternative Liquid Screeds:
Thinner sections compared to traditional screeds
Minimal Drying Shrinkage
Larger floor area without joints (up to 150m2)
Foot traffic after 24 –48 hours
Exceptional Thermal Conductivity
Can be applied in wet areas
Reduced drying times. (Depending on drying conditions and floor coverings)
Self-compacting – no voids around under floor heating pipes.
No risk of contamination at concrete mixing plants
No Surface Latiance (Dust) after curing
Easy Installation (Reduces time & costs)
Complies with EN 13813
Suitable for a range of floor coverings; tiling, hardwood floors, laminates etc
Ideal for underfloor heating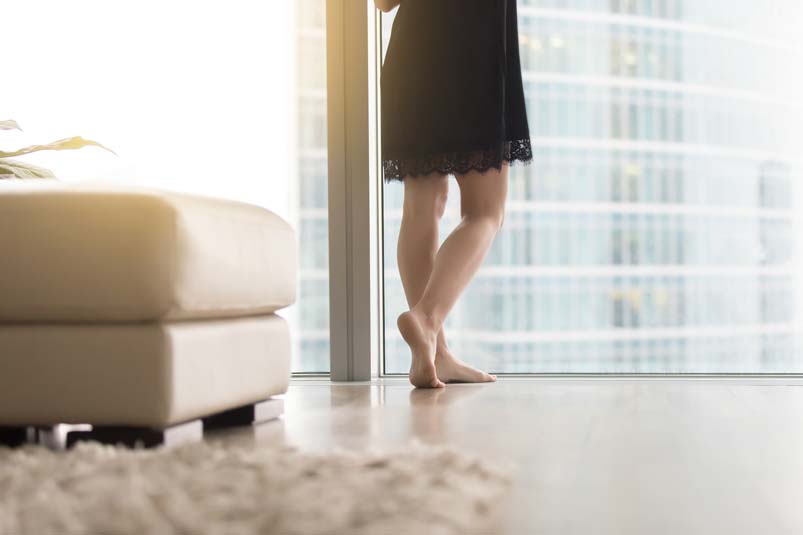 Cemfloor is extremely responsive to underfloor heating due to the fact that they can be laid in very thin sections. Underfloor heating has grown in popularity in recent years and it is becoming increasingly common for a screed to either contain or overlay an underfloor heating system. This may take the form of electric heating cables or warm water pipework. Almost invariably these screeds will be floating due to the need for there to be a layer of insulation under the heating system. In general, the screed would be installed as any other floating screed but it is likely that the inclusion of the heating system will necessitate a higher thickness. Often this will be defined as a minimum "cover" to pipework for example.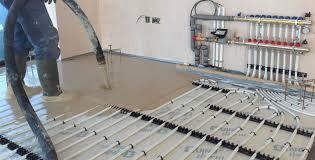 So if you would like to find out more about how we can Help you, then contact us today for advice.