Cracked Render on External walls
Well, is it time to sort your external walls out ? it is possible to repair cracked walls , and weatherproof them at the same time so they will not give the homeowner any further problems.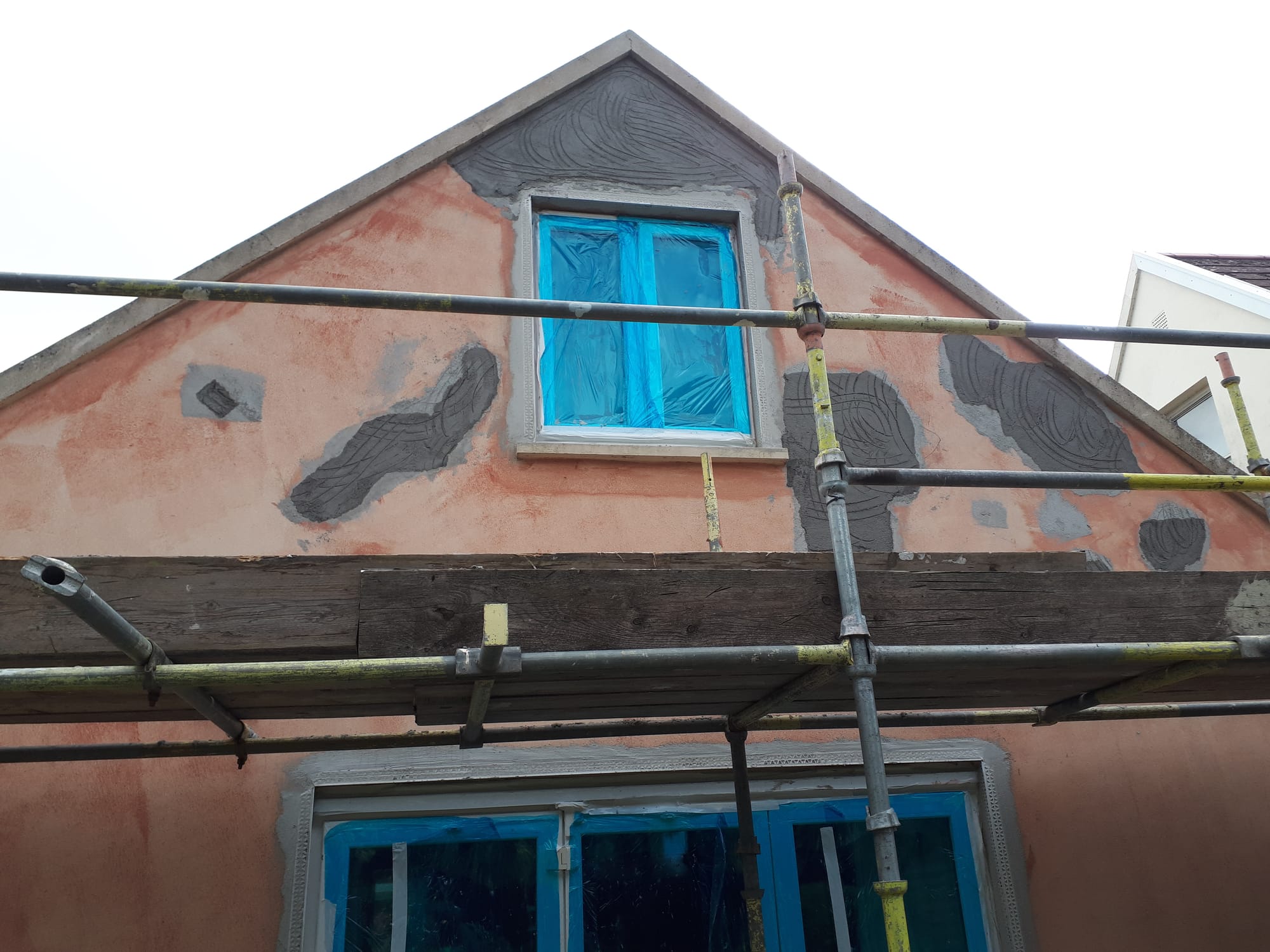 This is possible by using one of our super tough and durable external wall systems.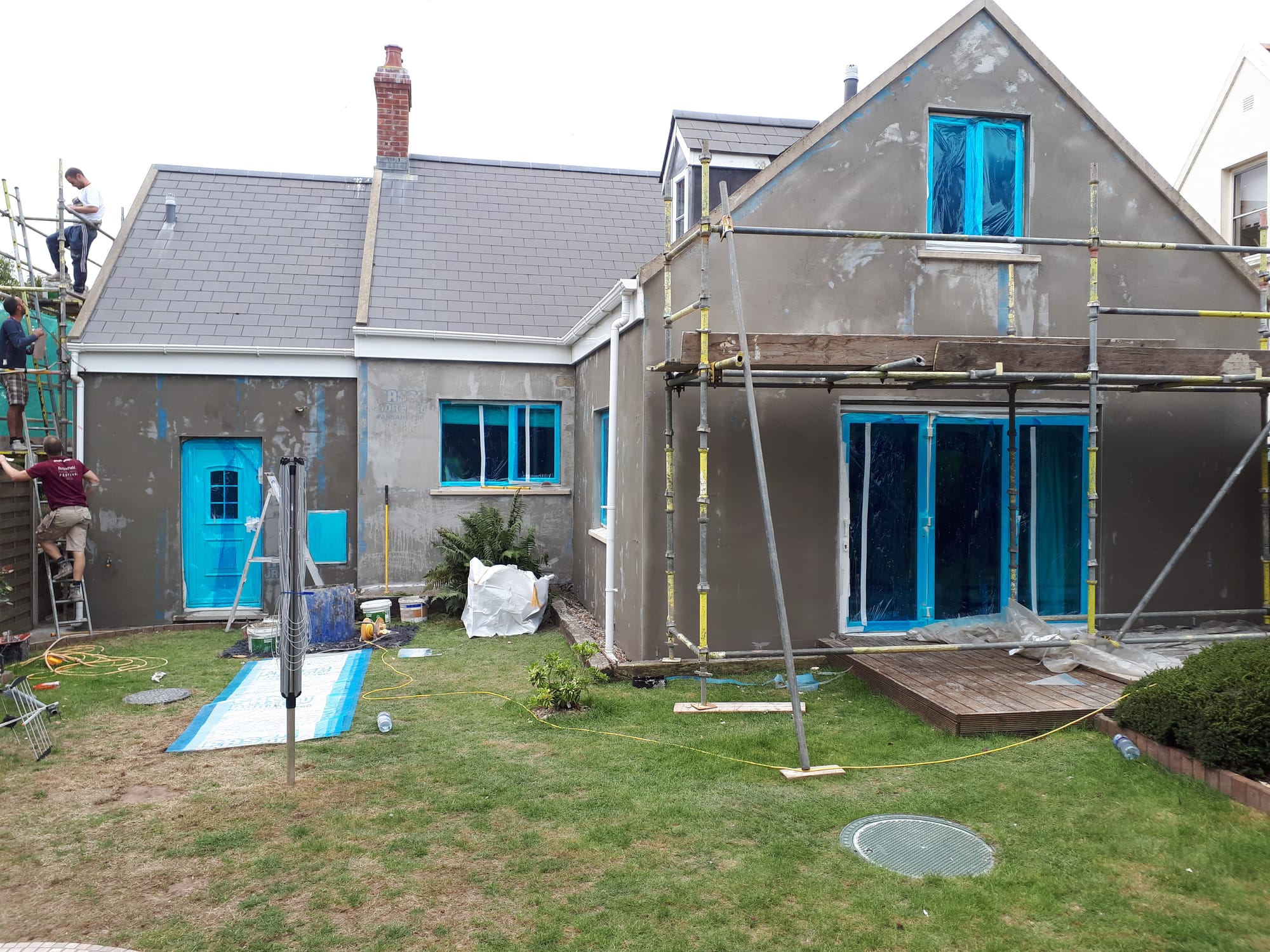 (Fibre reinforced Base coat fibre glass mesh and a silicone topcoat through coloured finish)
over 300 colours to choose from
All instances occurring of cracked render are remedied before our system are applied to the walls of your home.
Having one of our external wall systems on your walls will PROTECT your house from:
Frost, snow and ice
Mould, green stains, algae and other organic growth
Wall efflorescence
Loose and missing mortar joints around bricks
Wind driven rain
Penetrating damp
Hollow and cracked render/pebble dash etc.
Fading and flaky paint and so on.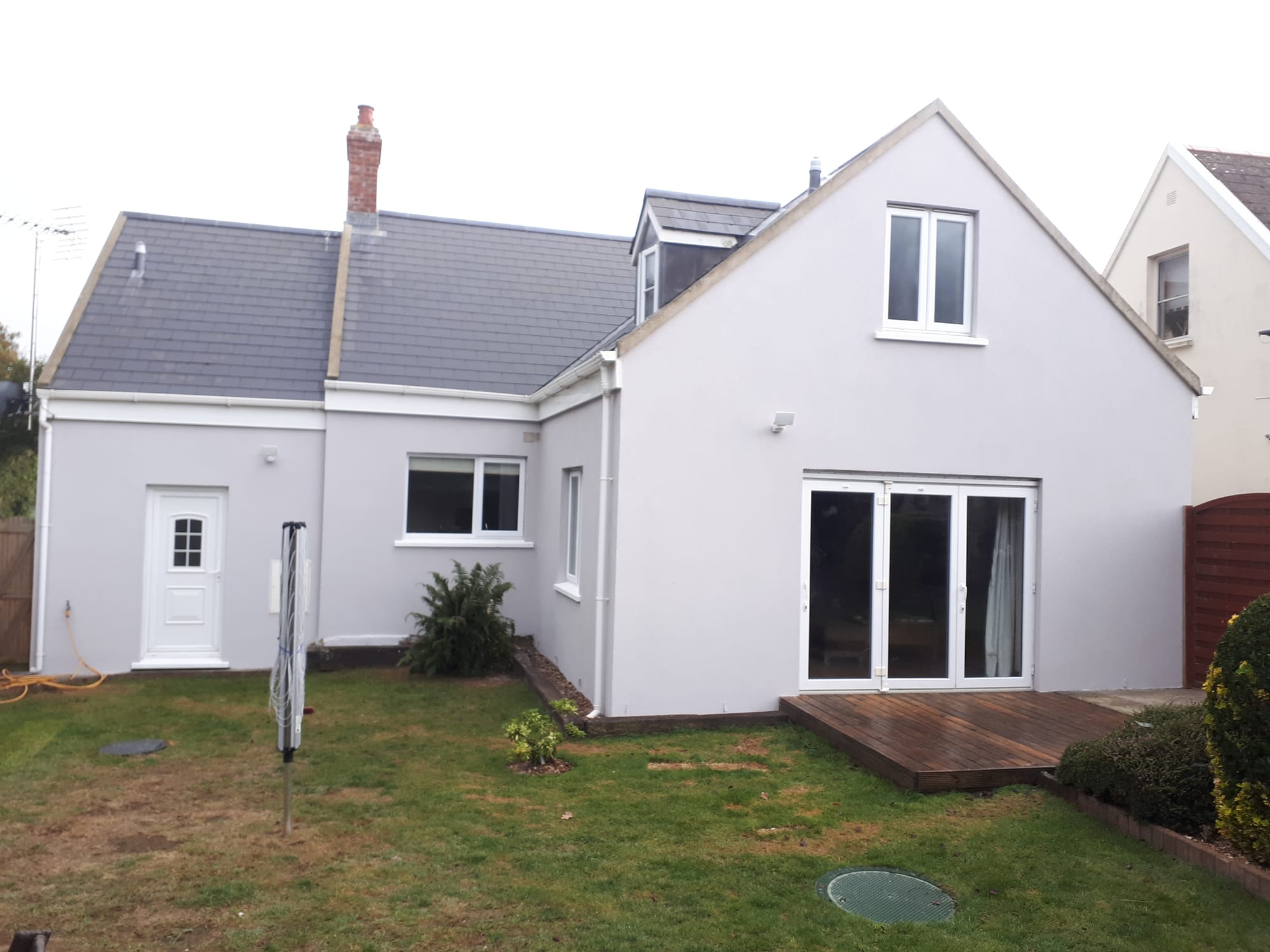 So if you would like to find out more about how we can protect your external walls, in fact, your entire house if you wish, with one of our systems then contact us today for advice.