Gmac Ltd are the sole distributors of
Tuff-Tiles
Products in the Channel islands
07700357027
Just send us an email with your Floor size and we will get back to you with a Price and Quantities NeededWe can come to your home or business to measure your Floor Area and show some designs & Samples of the products For floor designs Ideas & Images Head over to Tuff Tiles website or our Facebook Page the list of designs is endlessThere is 9 colours to choose from we are adding more soon
We offer a Full supply and Fit Service for all products We are more than happy to just supply the products for you to install as a DIY project the install is simple click together
Where can TUFF TILE be used?
There are endless uses for our products, but see below for a few examples;
Home Garages

Workshops
Valeting / Detailing Studios
Gym Flooring
Car Showrooms
Shop Floors
Outdoor Areas
Pub / Bar Runways
Event / Hospitality / Marquee Flooring
Showcase / Display Areas
Swimming Pool Areas
Aircraft Hangers
Trade Shows

07700357027

RAIN OR SHINE
TUFF-RIB04 tiles are UV stabilized making them highly UV resistant, resulting in a finish that is extremely durable and not prone to discolouring or fading in direct sunlight.

TILE SPECIFICATIONS
Size – 400mm x 400mm (15.75" x 15.75")
Thickness – 18mm (0.75")
Produced From Polypropylene Copolymer.
Anti-Static Coating.
Self-Drainage Channelling underside of tile.

CONSTRUCTION
TUFF-RIB04 Tiles are 4 x point injection moulded with 24 x connecting points for added strength & durability.

DURABILITY
TUFF-RIB04 Tiles are resistant to oils & acids as well as most other chemicals – contact us for more information if required.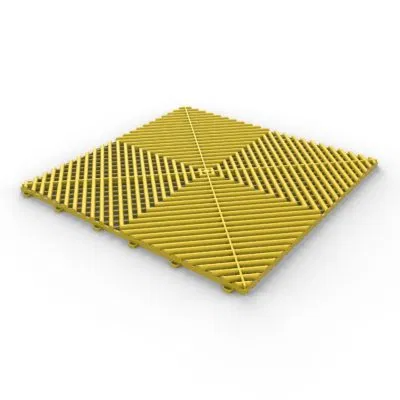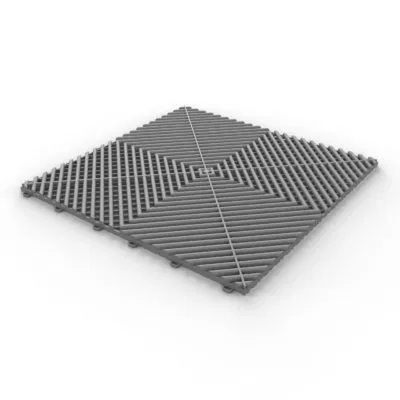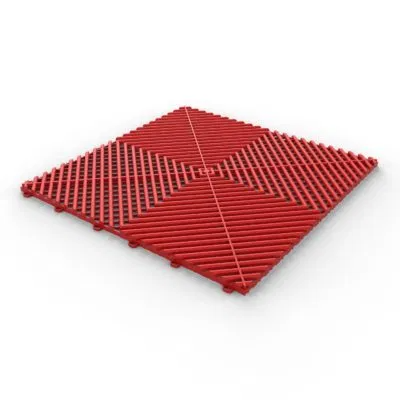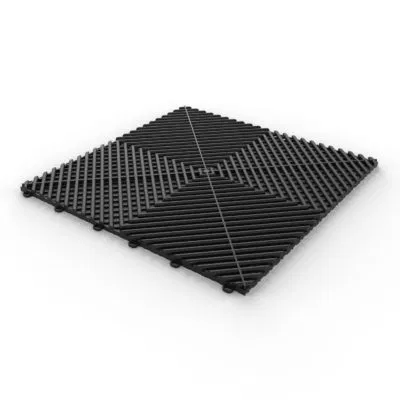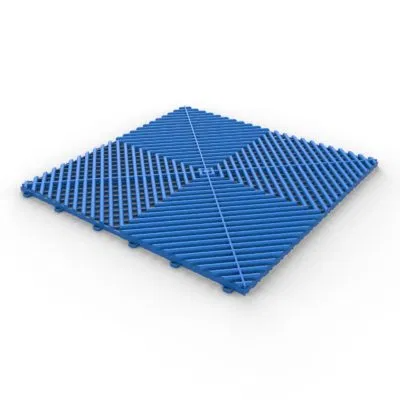 STRENGTH
TUFF-RIB04 was designed with industrial standards in mind – Capable of withstanding 20 tonnes of direct loadings per tile & 75 tonnes rollover weight, it Is perfectly suited for use on almost any floor area, from workshops to dealerships as well as home garages & gyms to name a few. Suitable for jacking vehicles & supporting axle stands.

QUALITY GUARANTEE
We are UK based and pride ourselves on quality and customer satisfaction!
All TUFF-TILE products come with our industry leading Lifetime Warranty showing dedication to customer care & confidence in the quality of our products.

TEMPERATURE RESITANCE
TUFF-RIB04 is commercially graded temperature resistant. Suitable for use in temperatures from -40°C to 120°C

WARRANTY
Lifetime Warranty – Such is the confidence in the quality & durability of our products – They come with a Lifetime Warranty as standard!
FAQAre TUFF TILE products easily fitted?
Yes. Owing to the TUFF-TILE's simple click & connect system, they are very easily fitted by the end user and 'DIY' applicable.
Can I buy a mixture of colours and do I have to buy full boxes of each tile colour?
Yes. You can buy as many of any available colours of TUFF-TILE as is needed to complete your floor in the pattern you prefer.
TUFF-TILE are available in boxes of 25 units, but you only receive and pay for the amount of tiles you need.
Can individual TUFF TILES be removed from anywhere in the floor after being fitted?
Yes. Using a flat head screwdriver, one corner of any tile can be raised to allow it or multiple tiles in the same area to be removed easily and safely, and can be easily put back into place again.
Can I use a bottle jack, trolley jack, jack stands or car scissor type lift on TUFF-TILES?
Yes. Any of the above mentioned pieces of equipment can be used on our tiles.
Each tile has a 20 ton load capacity and the fitted floor has a 75 ton rollover weight capacity.
Are TUFF TILE products slippy when wet?
No. Owing to the anti-slip mixture that is part of the manufacturing process (and not a sprayed on finish after the product is made), the slip is basically removed.
Are TUFF TILES easily cut and shaped to suit individual floor areas?
Yes. We recommend using a small, multi tooth hand saw (the more teeth per inch the better) or a normal electric jig saw to cut or shape the tiles.
It would be best to use a straight edge to ensure a clean tidy cut. Please be sure to wear gloves and eye protection when cutting.
Are TUFF TILES easily cleaned when in position?
Yes. The TUFF TILE floor can be brushed to remove larger pieces of debris such as leaves, twigs, small stones etc.
A garden leaf blower can be used for smaller particles, or even your normal house hoover.
Due to their robustness and underside of tile drainage system, the tiles can be hosed or powerwashed with no risk of damage.
Will TUFF TILE products fade if exposed to sunshine and are they resistant to oil / chemicals?
As with any plastic product, prolonged exposure to external elements could potentially cause slight dis-colouration. They are coated in a special UV resistant costing so this only applies in very extreme circumstances.
TUFF TILE products are resistant to most liquids / oils, but anything acidic such as battery acids could damage tiles.
Also, naked flames or extremely hot objects such as acetlylene burners or hot welding rods could cause damage if coming in contact with the tiles.
TUFF TILE is heat resistant tested to 120 degrees centigrade.


CONTACT US DIRECT FOR ANY QUESTIONS
info@gmacltd.co.uk